Václav Frič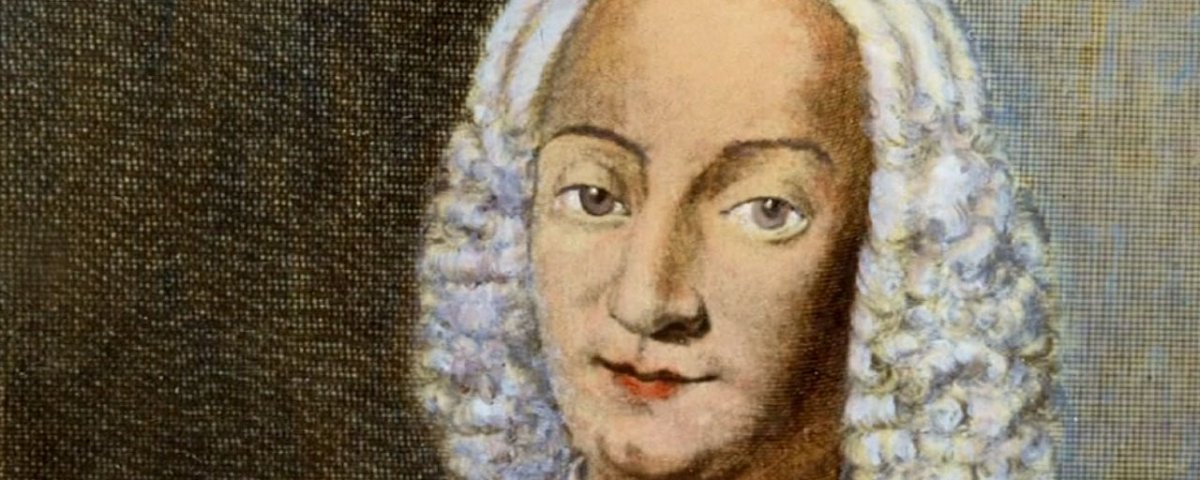 Antonio Vivaldi redhead, priest and asthmatic
No, it's not a name of a movie comedy. These are the characteristic "features" of the composer who is now considered the originator of popular classical music and whose most famous work is known to the widest audiences, philistines included. We are talking about Antonio Vivaldi.
Who happens to be born on the day their hometown is hit by an earthquake? Vivaldi! He was born on 4 March 1678 in Venice, and since the city was a complete mayhem that day, the midwife did not wait for the priest and baptised him herself. What if he did not live to see the evening and as an unbaptised child, St. Peter did not want to let him into heaven? However, Antonio did survive, and it is not known whether he was later officially baptised in the church. Perhaps the emergency baptism was quite enough.
He came from a musical family, his father, a barber by profession, was an active musician and composer. Vivaldi inherited his talent as well as red hair, which later gave him a nickname the Red Priest - he opted for the priesthood and nobody really minded that he had hair like Judas. The problem was rather his breathing difficulties. Due to the congenital constriction of the larynx, Vivaldi developed severe asthma, which made it difficult to exercise the profession of a priest. At first, he was exempt from the duty to preach in the church because he simply got out of breath during his sermons, but eventually, he had to renounce his priestly career altogether… for health reasons as we would say today.
And so, he had to find fulfilment elsewhere. From 1703, he worked as a violin maestro in an orphanage famous for its girls' choir, for which Vivaldi composed a long series of musical works which made him famous.
Vivaldi's fame spread throughout Europe, he was invited to noble houses and royal courts, and his star was rising. Despite frequent concert tours, he never resigned from his work in the orphanage. According to accounting records, for instance, he composed as many as 140 concertos between 1723 and 1724. It only goes to show that he certainly did not procrastinate.
His operas, however, were more of a challenge as they only achieved little success at first. In case of the opera called Arsilda Regina di Ponto, Vivaldi even had to deal with censorship for being allegedly immoral. His heroine fell in love with another woman and the author was accused of "promoting lesbianism". After the censorship of the opera was released, it received a warm response from the audience. The question is whether for its musical qualities or for the scandalous reputation.
We can also trace Vivaldi's mark in the Czech lands, and it is far from insignificant. Between 1726 and 1736, Venetian singer and impresario Antonio Denzio brought six Vivaldi's operas to Prague, two of which were written to be premiered here: Argippo presented in autumn 1730, and Pasticcio Alvilda, Regina dei Goti, staged in spring 1731 with the performance apparently conducted by the composer himself. The operas were performed in the aristocratic theatre of Count Franz Anton von Sporck in his Prague palace in Na Poříčí street. Since Vivaldi was at that time already a well-established European composer and travelled specially for the purpose of staging new productions of his works, he probably stayed in Prague for a long time.
After all, even Vivaldi's most famous work - The Four Seasons, which was part of the larger concerto cycle Il cimento dell'armonia e dell'inventione, has a Czech footprint. The composer dedicated it to a Czech nobleman and a well-known cultural patron, Count Václav of Morzin, who supported almost all contemporary artists, thus it is no wonder that he fatally indebted his family. But that is another story.
For some time, Vivaldi worked as the "maestro di capella" in the court of the Morzins and he gradually developed a similar heartfelt relationship with more powerful rulers. For the wedding ceremony of the French King Louis XV, he composed cantata Gloria e Imeneo, and his services were also appreciated by the Austrian Emperor Charles VI. The Habsburg ruler admired Vivaldi, bestowed knighthood on him and rewarded him with a gold medal. In 1730, Vivaldi repaid him with the production of his opera Farnace in Vienna and Prague.
Vivaldi was fortunate enough to have spent most of his life as a recognized artist, but the fortune changed once Vivaldi grew old. His style was deemed old-fashioned, which sounds quite absurd when we remember that his Quattro Stagioni is the most popular piece of classical music ever written. When Charles VI died, Vivaldi found himself without a patron and financial means. He became poor, was forced to sell his musical scores at a fraction of their price, and eventually died in poverty on 27 July 1741. He was buried in a hospital cemetery in Vienna and his work fell into oblivion for almost 200 years.
Only in the middle of the 20th century was the interest in his music revived and Vivaldi is currently one of the most played classical composers, a composer whose work appeals to the widest music audiences worldwide.